Last Updated on October 5, 2023 by Gerry Stewart
Small business loans provide critical financing for physicians to cover costs like purchasing expensive medical equipment, hiring specialized staff, securing office space, and managing fluctuating patient volumes.
Multiple loan options exist including SBA loans, medical practice loans, equipment financing and traditional bank loans, each with specific advantages based on a provider's needs and qualifications.
With the right small business loan, physicians can access capital to establish or expand their practice and improve their services.
Key Takeaways on Medical Practice Loans
| Loan Type | Amounts | Terms | Speed | Use Cases |
| --- | --- | --- | --- | --- |
| SBA Loans | Up to $5M | 10-25 years | 1-3 months | Expansion, staffing, equipment |
| Bank Loans | Up to $250k | 1-7 years | 1 week – 1 month | Equipment, renovations |
| Medical Practice Loans | 25k – 5M | 1-7 years | 24 hours – 1 month | Equipment, payroll, practice purchase |
| Equipment Financing | 10k – 500k | 2-7 years | 1 week – 1 month | Large equipment purchases |
Loan Options Tailored for Healthcare Providers
The good news is that you have multiple loan options to choose from as a medical practitioner. Here are some of the top choices:
SBA Loans
The Small Business Administration (SBA) offers several loan programs aimed at helping healthcare businesses. SBA 7(a) and 504 loans provide competitive interest rates and flexible repayment terms up to 25 years. The downside is that SBA loans can take 1-3 months for approval due to extensive paperwork.
Bank Loans
Approaching your regular bank for a small business loan is convenient. They already have your financial history. Bank loans often offer lower amounts up to $250k and higher rates than SBA options. But you may be able to get funds quicker.
Medical Practice Loans
Specialized lenders offer customized loans for healthcare providers. They understand the unique needs of medical practices. Options include secured term loans, lines of credit for flexibility, and fast merchant cash advances.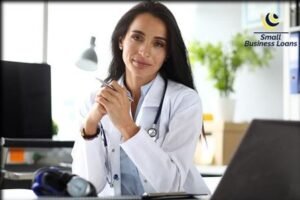 Business Loans For Physicians – Equipment Financing
Financing companies can fund large medical equipment purchases through loans and leases. This frees up cash for other aspects of your practice. Equipment loans from 10k up to 500k are available.
Compare Loan Amounts And Terms
Loan amounts range from 25k to over 5 million for healthcare businesses. When choosing the right financing, consider these factors:
Loan amount needed for your goals
Terms and repayment timeline – longer terms have lower monthly payments
Interest rates and fees – fixed rates provide predictability
Collateral required – some loans depend on business or personal assets
Eligibility and approval requirements – credit scores, financial docs
Speed of funding – from 2 days to 2 months
Always compare multiple lenders to find the best overall loan for your medical practice. Prioritize lenders that specialize in funding healthcare providers.
Action tip: Use an online loan calculator to estimate potential monthly payments at different loan amounts, terms, and interest rates.
Physicians: Business Success Awaits! – Navigate the path to a successful medical practice. Get started!
Loan Uses and Application Process
Medical practice loans provide financing for a wide range of uses. Here are some of the most common:
Essential Expenses Covered
Purchasing or upgrading medical equipment like MRI machines, dentist chairs, surgical tools, and more
Renovating, expanding, or outfitting your practice facilities – furniture, technology, accessibility
Hiring, training, and compensating staff – nurses, medical assistants, administrators
Managing payroll and overhead during periods of lower patient volume
Practice acquisition costs when buying an existing practice
Refinancing existing debt from school loans or higher interest financing
According to a study of male physicians, life expectancy is slightly higher for physicians (73 years for white and 69 years for black) than lawyers or many other highly educated professionals. (en.wikipedia.org)
Steps for Securing Financing
The loan application process will vary by lender but often includes:
Submitting an online application with business and personal financial details
Providing required documentation like prior tax returns, bank statements, profit and loss statements
Allowing an inspection of your medical credentials and licenses
Waiting for lender review and approval – can take from 24 hours to a few months
Reviewing and signing your loan agreement
Receiving loan disbursement into your business account – either lump sum or in tranches
Making monthly repayments as outlined in your agreement
Insider tip: Work with an accountant to ensure your financial paperwork is well-organized and accurate before applying. This speeds up the process.
| Trend | Description | Citation |
| --- | --- | --- |
| Generative AI in Healthcare | The use of artificial intelligence to create synthetic data, chatbots, personalized recommendations, and other innovative solutions for healthcare. | 1 |
| Practice Consolidation and Outsider Investments | The increase of mergers, acquisitions, and partnerships between physician groups and private equity firms, hospitals, or other entities to achieve scale and efficiency. | 2 |
| Data Sharing and Interoperability | The implementation of new health laws and standards that enable the exchange of health information across different platforms and systems. | 3 |
| Physician Shortage and Demand | The gap between the supply and demand of physicians in the United States, driven by population growth, aging, and other factors. | 4 |
Invest in Your Practice's Future" – Learn how to secure funding for growth. Start now!
Compare Your Financing Options
With multiple loan types available, it's essential to compare your options side-by-side and weigh the pros and cons for your specific situation. Here are some key factors to consider:
Traditional Bank Loans
These loans from local banks are a familiar option for many:
Pros:
Comfortable application process if you have an existing relationship
Potentially low interest rates
Fixed monthly payments
Cons:
Low maximum loan amounts, often under $250k
Lengthy approval process, especially for larger loans
Inflexible terms and use of funds
SBA Loans
SBA-guaranteed financing offers notable benefits:
Pros:
Higher loan amounts up to $5 million
Extended 25-year repayment terms
Competitive fixed interest rates
Cons:
Extensive paperwork and documentation
1-3 months for approval
Not suitable for quick access to funds
Medical Practice Loans
These specialized loans cater directly to healthcare providers:
Pros:
Customized for medical practices
Specialist support and advice
Faster approval than SBA loans
Cons:
Generally higher interest rates
Lower maximum loan size
Need good credit history
Insider Tip: Consider blending SBA and medical practice loan options to enjoy both optimized interest rates and easy access to financing.
Compare Loan Terms and Eligibility
When researching types of loans, it's crucial for business owners to understand the loan terms and eligibility criteria. Traditional bank loans often have shorter 1-5 year terms, while SBA loans stretch out to 10 or 25 years. Medical practice loans fall somewhere in between.
Online lenders and alternative lenders catering to healthcare can offer faster access to financing but may have higher rates or additional requirements like business plans and financial projections. Compare options to find competitive rates and ideal terms for your practice.
Action Step: Ask about fees and prepayment penalties when evaluating loan terms. You want flexibility.
The Physician Foundation's 2019 Survey of America's Patients found 91% of respondents believe physicians should have the ability to influence the health care system… Learn more about Physician Leadership Contact (physiciansfoundation.org)
Seek Out Affordable Financing
Every medical practice wants to secure capital at the lowest rates possible. Here are tips for finding affordable business loans:
Maintain a strong business credit score above 680
Provide detailed, accurate financial projections
Offer collateral like equipment or property if possible
Keep credit card balances low and personal finances healthy
Consider SBA loans and community lenders for long-term loans
Use short-term financing like merchant advances carefully
With strong credentials, you can access the most affordable medical practice financing.
Prepare a Loan Application Strategy
Applying for the right small business loan takes preparation:
Order your credit reports from Experian, Equifax, and TransUnion
Compile tax returns, bank statements, and financial paperwork
Create projections and a business plan if required
Research lenders and options for medical practice financing
Compare rates and loan terms across multiple lenders
Evaluate choices based on your goals, finances, and timeline
With an organized application strategy, you can secure short-term or long-term loans at competitive rates tailored for your healthcare practice.
Choose the Right Loan for Your Practice
Every medical business has unique needs and financial circumstances. With the major pros and cons in mind, here are two scenarios showing how physicians could select the ideal loan:
Scenario 1: Establishing a New Practice
Dr. Sarah Kim is starting her own orthodontics practice in a leased commercial space. She needs financing to cover build-out, equipment, and operating costs as she establishes her patient base.
Ideal Loan Choice: Medical practice loan
Rationale: Dr. Kim needs fast access to funds to get her practice up and running. A specialized lender can offer expedited underwriting and loan decision. The term loan provides flexibility across multiple startup costs.
Scenario 2: Expanding an Existing Practice
Dr. Michael Davis has operated a thriving general medicine practice for five years. He's ready to bring on two new physicians and expand his office space.
Ideal Loan Choice: SBA 7(a) loan
Rationale: With good revenue history, Dr. Davis can qualify for the higher amounts and optimized rates of an SBA loan. The long repayment term works for the large expansion goals.
Assessing your current needs and future vision for your healthcare business is the starting point for picking the right loan option.
As a financing advisor, one of my most rewarding experiences was working with Dr. Sarah Jensen, a pediatrician looking to expand her practice. After operating from a small office for years, Dr. Jensen was ready to move into a larger dedicated pediatric clinic that could better serve the growing needs of families in her area. However, the costs of leasing a new space, hiring additional staff and purchasing equipment were daunting.

I worked closely with Dr. Jensen over two months to assess her goals, finances and options. We decided on a customized term loan and SBA loan blend to quickly access over $750,000 for her expansion at competitive rates. Together, we put together a thorough application highlighting her medical experience and solid business plan. It took persistence through a complex process, but I was proud to get the call from Dr. Jensen on opening day, overjoying at seeing her vision come to life in the beautiful new clinic. Nothing is more gratifying than helping dedicated physicians like Dr. Jensen make their healthcare business dreams a reality.
Conclusion
Congratulations, you're now a certified expert in the realm of Small Business Loans For Physicians. It's time to take action! Dial 888-653-0124 to embark on your financial journey.
To learn more about these options, please give us a call at (888) 653-0124 today!
Have Any Additional Questions?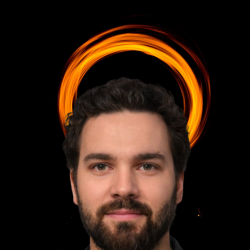 Latest posts by Gerry Stewart
(see all)