As the real estate market continues to thrive, house flipping has become an increasingly popular investment strategy for many individuals. However, for beginners in this industry, the process can be overwhelming and daunting.
Fortunately, there is a straightforward checklist that can guide you through the process and help you maximize profits. This article will provide a comprehensive guide to flipping houses, from the initial purchase to the final sale, ensuring that you can flip like a pro and secure a successful return on investment.
The house flipping checklist is a detailed plan that outlines each step of the house flipping process. It includes strategies for buying the right property, creating a financial plan, and rehabilitating and selling the house for maximum profit. By following this checklist, you can avoid common pitfalls and ensure a smooth and profitable house flipping experience.
This article will provide a comprehensive breakdown of each step in the checklist, providing tips and tricks to help you achieve success in the competitive world of house flipping. Whether you're a seasoned investor or a beginner in the field, this article will equip you with the knowledge and skills to flip like a pro.
Key Takeaways
Analyzing exit strategy is crucial when buying a property for house flipping.
Financial planning is important to prepare finances, create budget, and determine ROI for the project.
The rehabilitation process should be done with the end-user in mind and rehab costs should be calculated in advance.
Marketing through social media is an effective way to get more eyes on the property and choosing the best purchase offer is essential to maximize profits.
Home Buying Strategy
Regarding the home buying strategy in the context of house flipping, it is crucial to analyze the exit strategy before purchasing an underpriced home that fits the budget, as emphasized in the Ultimate House Flipping Cheat Sheet for Beginners. This step ensures that the investor is aware of the potential profits and risks of the investment, as well as the timeline for completing the project.
By analyzing the exit strategy, the investor can determine whether to sell the property after renovation or hold onto it for a longer period for potential appreciation in value.
In addition, finding underpriced homes that fit the budget is ideal for a successful house flipping venture. This involves conducting thorough research on the local real estate market and identifying properties that are undervalued due to various reasons such as foreclosures, distressed sales, or outdated homes.
The investor can also seek the help of a real estate agent who can provide information on off-market properties that may be suitable for house flipping. By finding an underpriced home, the investor can maximize profits by minimizing the initial investment and focusing on the renovation process.
Financial Planning
Financial planning is an essential aspect of the house flipping process. It involves preparing finances, creating a budget, calculating costs of repairs, and determining the return on investment (ROI) for the project.
Investment budgeting is crucial as it provides a framework for the project, outlining the expenses and revenues that will be incurred. Developing a budget requires a systematic approach that includes analyzing the purchase price of the property, estimating repair costs, and accounting for any additional expenses such as taxes, insurance, and utilities.
ROI calculation is another important aspect of financial planning in house flipping. It is the measure of the profitability of the project and helps to determine the success of the investment. To calculate ROI, the net profit of the project is divided by the total investment cost.
A good ROI for house flipping is between 10% to 20%, which indicates a successful and profitable project. Accurate financial planning is vital in ensuring that the project is profitable and that the investor can make a sound investment decision.
Rehabilitation and Selling Tactics
In the process of house flipping, the rehabilitation and selling tactics employed are critical factors in ensuring a successful and profitable project.
The rehabilitation process must be done with the end-user in mind, as it is crucial to create a space that appeals to potential buyers. This can involve updating appliances, adding new fixtures and finishes, and ensuring the property has curb appeal. It is important to note that rehab costs must be calculated in advance, and a general contractor may be necessary to ensure the work is done correctly and efficiently.
Once the rehab is complete, it is time to focus on marketing and selling the property. Social media marketing is an effective way to get as many eyes on the property as possible. This can involve creating a professional social media account for the property, posting high-quality photos and videos, and engaging with potential buyers.
When reviewing purchase offers, it is essential to choose the best one that maximizes profits. With the right rehabilitation and selling tactics, a successful house flip can be achieved, providing a lucrative return on investment.
Frequently Asked Questions
How can you determine the potential profit of a flip project?
To determine the potential profit of a flip project, investors must analyze the competition and estimate renovation costs. This objective approach requires detailed knowledge of the market and a thorough understanding of the renovation process. Engaging with innovative strategies can help increase profits in a competitive market.
What are some common mistakes that beginners make when buying a home for flipping?
Budgeting mistakes and overestimating renovation costs are common errors made by beginners when buying a home for flipping. Inaccurate financial planning can lead to unanticipated expenses and lower profits, emphasizing the importance of thorough research and realistic budgeting.
How can you find reliable contractors and vendors for the rehab process?
Finding reliable contractors and vendors for the rehab process involves interviewing contractors, checking references, and negotiating prices. It is important to establish clear expectations and timelines for the project, and to work with professionals who have experience in the specific areas of the renovation.
What are some effective marketing strategies for selling a flipped property quickly?
Effective marketing strategies for selling a flipped property quickly include staging tips such as decluttering and depersonalizing the space, as well as pricing strategies such as setting a competitive price and offering incentives. Properly marketing the property on social media and hosting open houses can also attract potential buyers.
What legal considerations should be taken into account when flipping a house?
When flipping a house, it is important to consider legal aspects such as obtaining proper permits, following building codes, and disclosing any defects. Utilizing a real estate agent and conducting a thorough property inspection can also mitigate legal risks.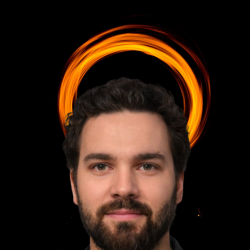 Latest posts by Gerry Stewart
(see all)