Are you struggling to find financing for your small business? Then you need to read this article!
Small businesses often lack access to traditional bank loans because they don't meet the requirements. However, there is another option available to them – commercial bridge loan.
This type of loan allows small businesses to borrow up to 90% of their total assets.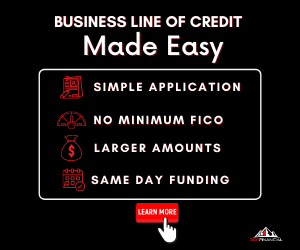 We offer commercial bridge loans to help people access finance when they need it most.
You'll know we're a good fit after just one phone call!
Problem:
There are many reasons someone may need a loan but not all have the time or resources to apply for one. We intend commercial bridge loan financing to fill that gap. It's designed to be a short-term solution that can provide immediate funds to get through a temporary cash crunch.
We understand that you have options and we want to make sure that we meet your needs with the best possible terms. If you would like more information about our services, please contact us today.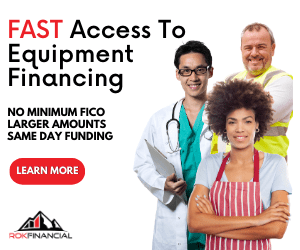 Commercial Bridge Loan Financing is available from $100,000 – $5,000,000.00. Our rates are competitive and we can work with you individually.
We can facilitate a source of financing to refinance of office buildings, an apartment building, or office building in any state that also includes:
Multi Family Property Refinancing
Apartment Building Refinancing
Office Building Refinancing
Construction Loans
Commercial Mortgage Refinance
Banks are not the only lenders out there. There are other alternatives that exist.
The choice is yours. You can choose to do nothing, or you can take action and start making progress on your financial goals.
Our goal is to help you find solutions when you need them most. We will guide you through the process step by step.
Solution in :
A commercial bridge loan is a quick way to raise money. The process usually takes less than two weeks and results in a low interest rate.
The benefit to borrowers is that they can use the money to cover any urgent expenses like payroll, rent, taxes, and utilities. They also have more flexibility with how they spend the borrowed amount since they aren't tied down by long-term contracts.
The benefit to lenders is that they can avoid the risk associated with longer-term loans. Lenders are protected from losses if the borrower fails to repay the loan.
The key difference between a commercial bridge loan and other forms of borrowing is that the bridge loan is typically structured so that the borrower must repay the entire amount within a specific timeframe. Once the term has elapsed, the borrower must either refinance or sell certain assets in order to continue making payments on the loan.
When you take out a commercial bridge loan, expect to pay interest during the period of the loan. You can choose to pay back the principal at any point during the term of the loan.
The main advantage of taking out a commercial bridge loan is that it provides borrowers with additional liquidity to deal with unexpected financial emergencies.
If you're looking for a way to increase your company's bottom line, then a commercial bridge loan might be the answer.
Bridge Loans Are Perfect For:
Business owners who need emergency funds
People who want to build equity into their business
Those who want to purchase equipment or make improvements to their property
Anyone who wants to add value to their business without having to wait for a larger loan
Business Bridge Loans Can Help in November 2022:
Increase sales
Meet payroll
Pay bills
Improve customer service
Build brand awareness
Fund marketing campaigns
Pay for advertising
Hire employees
Receive tax deductions
Commercial bridge loan lenders require applicants to submit an application form along with several supporting documents. These documents include proof of income, bank statements, credit reports, and previous loan applications.
Once the lender reviews these documents, they will determine whether to approve the loan request. There is no set timeline for this approval process and it varies based on each individual situation.
Lenders prefer to see steady monthly income before approving a loan. However, some borrowers have received loan approval even though their employment history was spotty. In addition, lenders may approve a loan even if the applicant doesn't meet all the requirements listed above.
It is important to remember that the decision to grant or deny a loan is completely up to the lender. If you don't receive the loan you were hoping for, contact us immediately. Our team will work hard to get you approved for another loan.
Process:
Our commercial bridge loan program process comprises the following 5 steps:
Step 1 & 2: We'll discuss your situation and requirements with you over the phone.
Step 3: If you decide to proceed, we will arrange a meeting at your office or ours where we will review your documents and answer questions you might have.
Step 4: Once everything has been agreed, we will issue your loan within 24 hours.
Step 5: We will continue to support you throughout the duration of your loan.
To apply for short-term commercial real estate loans, first determine how much money you need to borrow.
Next, calculate the percentage of equity in your company. The amount of equity in your company is simply the difference between what you owe on your current debts and what you plan to use for the project.
Commercial mortgage bridge loans are typically based on 80%-90% of the value of the property being financed.
Once you've calculated the percentage of equity, multiply that number times the total loan amounts. For example, if you need $300,000 and your equity is 50%, then you should multiply $300,000 x 0.50 $150,000.
Now, add any additional costs associated with the project including legal fees, title insurance, surveyor fees, etc.
If you are going to use the proceeds of the loan for working capital purposes, subtract out the amount you plan to spend on these items.
Now you have a figure representing the total cost of the project. Calculate the amount of interest you'd pay over the life of the loan by dividing the total cost by the term of the loan.
Why us:
We understand everyone isn't eligible for a bank loan and that's ok.
We want to help you get the funding you need regardless of your credit history or circumstances.  Commercial bridge loan providers can be extremely selective for evaluating loan requests. That's why our team works closely with you to ensure that you qualify for a loan and that you get the best possible terms.
After reviewing your documents, our team will provide you with a quote. You can choose to accept or decline the offer.
Call today to learn more about all of our financing options.
To learn more about these options, please call us at (888) 653-0124 today!
Have Any Additional Questions?