Last Updated on October 20, 2023 by Gerry Stewart
A business line of credit for seasonal businesses is a flexible financing solution that helps manage cash flow during off-seasons and peaks. It provides quick access to funds when needed, allowing businesses to cover expenses, purchase inventory, and seize opportunities. This financial tool is vital for maintaining stability and maximizing profitability in industries with seasonal fluctuations.
This article is a must-read because it reveals how a line of credit can transform your seasonal business's success.
Read on to learn how a revolving credit line can help your seasonal business power through the busy and slow seasons.
Key Takeaways
A business line of credit provides flexible access to capital for seasonal businesses to bridge cash flow gaps.
Choosing a lender with low rates and customizable terms saves money.
Following best practices keeps lines of credit affordable and sustainable.
Diversifying offerings and revenue streams helps minimize risk and stabilize cash flow.
Analyzing peak season data uncovers opportunities for low-season growth.
Optimizing your online presence drives year-round engagement.
What is a Business Line of Credit and How Does It Work?
A business line of credit (LOC) works like a credit card for your company. The lender provides access to a set borrowing limit, say $50,000. As you repay amounts borrowed, that credit becomes available to access again.
It's a revolving credit facility with built-in flexibility. You only tap into the funds when needed, not all upfront like a lump-sum loan. Interest charges apply solely to outstanding balances, not the full limit.
Many LOCs come with low intro rates, deferred interest periods, and no collateral requirements. These features make lines of credit ideal for managing cash flow ups and downs.
"Our line of credit is a lifesaver every off-season. We use it to cover payroll, inventory, and operating expenses when sales drop. Then we repay it quickly when business picks back up." – Becky K., gift shop owner
Having ongoing access to capital can also help you act fast on growth opportunities that pop up during slower seasons.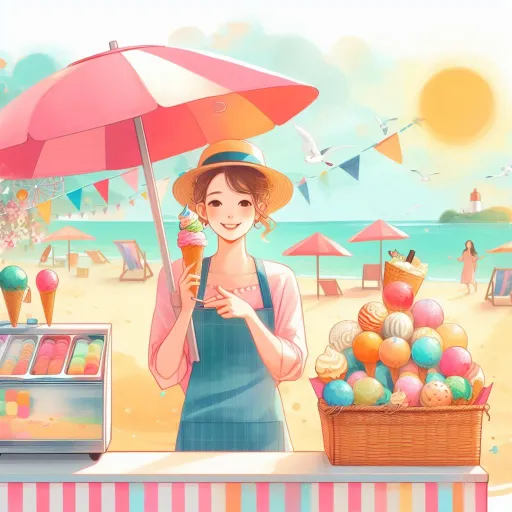 Benefits of a Line of Credit for Seasonal Businesses
There are several advantages to using a business line of credit to manage cash flow for seasonal operations:
Flexible Access to Working Capital
Borrow only what you need, when you need it
Avoid paying interest on unused funds
Funds can be borrowed, repaid, and borrowed again
Lower Repayment Burden
Make interest-only payments during slower months
Repay principal when revenue increases
Potentially Lower Interest Rates
Introductory rates around 5-7%
Fixed rates from 10-20%
Fewer Qualification Requirements
Based more on business performance vs. personal credit history
Unsecured options available for newer businesses
Fast Approval and Funding
Apply and get approved in days, not weeks
Gain immediate access to capital
A line of credit gives seasonal businesses the flexibility missing from other financing options like business term loans.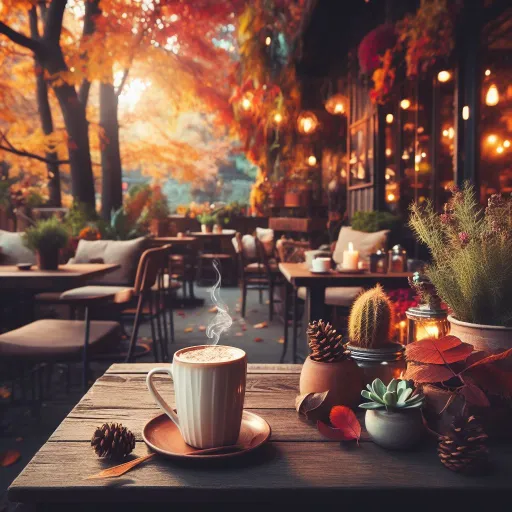 Business Line of Credit for Seasonal Businesses: Choosing Lenders
With so many lenders offering LOCs, it pays to shop around for the best rates and terms. Here are key factors to consider:
Type of Lender
Online lenders provide the fastest access to capital, but banks may offer better rates for borrowers who qualify. Government-backed loans from the SBA involve more paperwork but feature guarantees and lower rates.
Borrowing Limits
LOCs for seasonal businesses typically range from 10,000 – 500,000. Check lenders' minimum and maximum limits to find one that fits your needs.
Interest Rates and Fees
Compare the annual percentage rates (APRs) lenders quote you, including any origination fees or closing costs. Ask about introductory rates.
Repayment Terms
See how much flexibility lenders offer for repaying interest monthly vs. principal repayment. Lines with interest-only options provide the most cash flow relief.
Qualification Criteria
Check if lenders focus more on your personal or business finances for approval. Newer businesses may find it easier to qualify with alternative lenders.
Funding Speed
Online lenders typically fund LOCs within days of approval. Banks can take up to a few weeks.
Customer Support
Find a lender that provides high-touch support and quick access to decision-makers if any issues arise.
Shopping around with multiple providers helps ensure you get the best possible line of credit for your seasonal business.
Here is a table that compares different business lines of credit options for seasonal businesses:
| | Online Lender | Small Bank | Credit Union |
| --- | --- | --- | --- |
| Borrowing Limits | 5,000 – 250,000 | 10,000 – 100,000 | 5,000 – 50,000 |
| Rates | Varies, usually 6-36% APR | Typically under 10% APR | Under 15% APR |
| Qualification | Based on business performance | Based on personal credit and assets | Based on the relationship with the credit union |
| Funding Speed | As soon as 1-3 business days | 1-4 weeks | 1-2 weeks |
| Flexibility | High, automated application and servicing | Moderate, some bank protocols | High, relationship-based |
| Collateral | Typically none required | Sometimes required | Secured options available |
| Payments | Often interest-only with payments due monthly | Principal + interest with monthly payments | Interest-only or principal + interest |
Case Study: Comparing Lenders
James owns a $2 million landscaping company that earns 90% of its revenue during the warm season. In the off-season, James still needs to cover fixed costs like payroll for his 10 full-time employees.
He compared LOC quotes from Kabbage, an online lender, and his local bank:
| Lender | Loan Amount | Interest Rate | Term |
| --- | --- | --- | --- |
| Kabbage | Up to $200,000 | 1.10% intro rate, then 9% APR | 12-month payback |
| Local Bank | Up to $100,000 | 6.5% APR | 24-month payback |
While his bank offered a lower APR, they required James put up his commercial building as collateral. Kabbage approved him for twice the borrowing limit without any collateral based on his business performance.
Their flexible 12-month term with a low intro rate also proved more favorable. James went with the larger, faster line from Kabbage.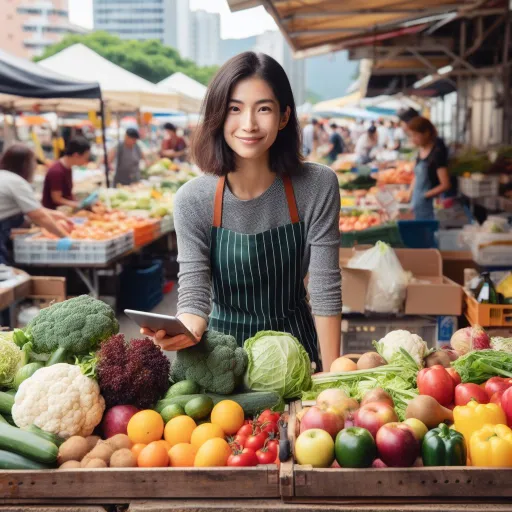 How to Use a Business Line of Credit Responsibly
Having quick access to capital can be a game-changer for seasonal businesses. But lines of credit also come with responsibility. Follow these best practices to use your LOC wisely:
Use it strategically. Limit borrowing to cover temporary shortfalls tied to seasonal slowdowns. Avoid funding one-time expenditures better suited for equipment financing.
Pay down often. Strive to pay down the principal monthly or quarterly during peak revenue periods. Don't carry debt longer than necessary.
Watch utilization. Keep your outstanding balance below 30% of the approved limit to avoid red flags on your business credit file.
Have a payback plan. Know when your busy season starts and estimate how long it will take to repay the principal in full.
Separate business and personal expenses. Never use business credit to pay for personal costs. Strictly adhere to your budget.
Report responsibly. If you do carry a balance month to month, make at least the minimum interest payments on time. Late payments hurt your credit.
Communicate with the lender. Keep your provider updated on major business developments and discuss options if you anticipate payment issues.
Following responsible borrowing practices helps ensure your business line of credit provides lasting value.
Budgeting for Seasonal Fluctuations
Creating realistic cash flow projections is critical when managing the dramatic ups and downs of seasonal sales cycles. Here are some tips:
Look Back for Insights
Analyze financial statements from prior years. When do peak and slow periods typically occur? How long do they last? How much does revenue fluctuate?
Gather Inputs From Across the Business
Sales teams can provide insights on booking trends. Operations know costs for staffing, inventory, and marketing during different seasons.
Build In Buffer
Since projections are estimates, build in a 10-20% buffer on expenses and cushion on revenue delays to avoid coming up short.
Model Different Scenarios
Create versions that assume mild, moderate, and severe off-season slowdowns. Identify potential risks like new competitors or changes in consumer behavior.
Share and Discuss
Circulate the projections among managers to finalize. Get their input on risks, resources needed, and strategies to optimize cash flow.
Update Regularly
Rerun projections monthly incorporating the latest revenue and expense data. Adjust strategies as the actual numbers come in.
Accurate cash flow projections enable smarter borrowing. You only tap what's needed from the LOC when slowdowns occur.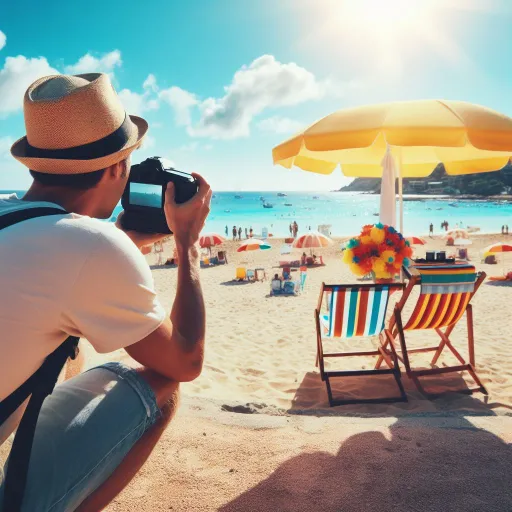 Real-World Example
Jasmine owns a farm that earns 80% of its revenue from a busy August-October harvest season. In slower months, she still has to cover fixed costs like mortgage, equipment leases, and 5 full-time employee salaries.
Jasmine creates 12-month projections in January each year. She analyzes prior year financials and then models three versions— conservative, moderate, and optimistic. Her controller provides input on upcoming operational changes.
The final approved budget guides Jasmine's LOC borrowing. She taps the credit facility from November to February to cover shortfalls then repays it during harvest season. Her lender sees responsible use that mirrors her projections.
Diversifying Income Streams
Relying heavily on one seasonal revenue stream is inherently risky. Diversifying into complementary income channels provides a buffer when your core business slows down.
Here are some examples of ways seasonal companies can expand their income mix:
Offer Services Year-Round
A pool cleaning company brings in revenue during summer from installations and repairs. In winter, they provide pool closings and maintenance.
Sell to New Markets
A tax prep firm targets individual filers in spring and small businesses in fall for annual return preparation.
Develop Related Products
A holiday wreath company adds centerpieces, garlands, and boxwood trees to drive non-seasonal sales.
License Your Brand
A hot cocoa mix company partners with a commercial bakery to offer branded baked goods year-round.
Pursue Strategic Partnerships
A wedding cake maker partners with a caterer and venue to bundle services for corporate events and galas in the off-season.
Offer Subscriptions
A tree farm offering holiday pines launches a seasonal produce subscription to fulfill year-round.
Diversification not only minimizes risk but also benefits your core seasonal business by keeping your brand and employees active.
Bringing It All Together
Candlemakers Thyme & Tallow earns 90% of revenue in Q4. Owner Maggie secured a $100K line of credit to cover costs during slower quarters.
To further stabilize cash flow, Maggie made soy candles a year-round offering and developed a wax melt collection. She also now wholesales candle refill kits to retailers.
These initiatives grew non-seasonal sales from 10% to 30% of total revenue. Thyme & Tallow taps their LOC far less frequently as a result.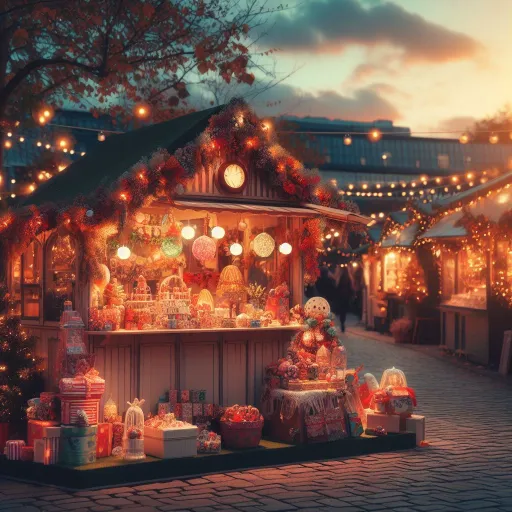 Leveraging Peak Season Data
Your peak season represents a treasure trove of insights to improve performance during slower months.
Compile and analyze data from your busy season to identify:
Customer acquisition trends – Best-converting ad channels, demographics of buyers, key decision motivators
Sales patterns – Top-selling items, common purchase combinations, links between promotions and revenue
Web analytics – Landing pages with high bounce rates, most-viewed products or content
Customer feedback – Pain points, product enhancement ideas, service critiques
Mine this data for ways to:
Refine Marketing Strategies
Improve digital ad targeting, adjust promotional calendars, and tweak email nurturing campaigns.
Develop New Products and Services
Give customers more reasons to buy during slower seasons based on peak season purchasing patterns.
Improve Business Operations
Address service bottlenecks, enhance order fulfillment processes, and adjust staffing to better align with busy periods.
Strengthen Customer Relationships
To strengthen customer relationships, it's essential to maintain a robust connection with your clientele. One effective approach is to check in about previous purchases, demonstrating your commitment to their satisfaction. By leveraging highly salient entities such as product history and individual preferences, you can personalize your interactions, making customers feel valued.
Moreover, you can share special loyalty offers, using specific terms like "exclusive discounts" and "loyalty rewards" to engage your customers. These salient entities highlight the unique benefits they can enjoy as loyal patrons.
Sending birthday coupons and holiday deals further solidifies your bond with customers. Personalizing these offers based on their preferences and past buying behavior can significantly enhance the effectiveness of your marketing efforts, fostering long-term customer loyalty.
Generate Buzz
To create a substantial buzz around your seasonal business, it's essential to strategically share impressive results from your busy season. Let's break down how to do this:
Seasonal Success Stories: Highlight specific milestones and achievements during your peak season. For instance, if you run a ski resort, emphasize record-breaking attendance figures, the launch of new snow activities, and improved guest experiences. By showcasing these accomplishments, you captivate your audience's attention.
Product Launches: Share the success of new products or services that were introduced during your busy season. This could be a new winter clothing line if you're in the retail industry or a unique menu in your restaurant. Use social media, newsletters, and your website to convey these product launches to your audience, building anticipation for the next season.
Customer Engagement: Leverage the enthusiasm of satisfied customers as a salient entity. Encourage them to share their experiences through reviews, testimonials, or social media posts. Their authentic feedback becomes a powerful tool for generating buzz, as potential customers trust peer recommendations.
Partnerships and Collaborations: If your seasonal business has partnered with other notable entities, whether it's local businesses, influencers, or nonprofits, make sure to publicize these collaborations. These partnerships add credibility and intrigue to your brand, drawing more attention.
| Seasonal Business Industry | Trend/Stat | Source |
| --- | --- | --- |
| Holiday retail | Spending on the holiday season is expected to rebound to – and even surpass – pre-pandemic levels this year for the first time. But, surprisingly, it's not gifts that consumers will be splurging on the most in the runup to Christmas, according to a new report Tuesday from Deloitte. | CNN Business |
| Work and business | In 2023, organizations will continue to face significant challenges: a competitive talent landscape, an exhausted workforce, and pressure to control costs amid a looming economic downturn. How employers respond could determine whether they are an employer of choice. | Harvard Business Review |
| Corporate events | Corporate events in 2023 will be more hybrid, more immersive, more sustainable, and more diverse than ever before. Companies will leverage technology, creativity, and social responsibility to create memorable experiences for their employees, clients, and partners. | PartySlate |
| Retail holidays | According to NRF surveys, consumers plan to spend an average of $998 on items such as gifts, food, decorations and other holiday-related purchases for themselves and their families. The top spending holidays are Christmas ($650), Valentine's Day ($162), Mother's Day ($205), and Halloween ($92). | NRF |
Bringing Data To Life
Suzy owns a costume shop with a huge revenue surge leading up to Halloween each year. Using sales data from October, Suzy made changes to strengthen her business during slower months:
Used Facebook ads since they drove 85% of sales
Developed costumes and props for theater productions based on pop culture and period pieces
Fixed checkout bottlenecks by upgrading POS hardware and internet bandwidth
Sent loyalty discounts to previous buyers to spur summer sales
Suzy saw a 22% increase in non-peak season revenue following these data-driven initiatives.
Optimizing Your Online Presence
In the realm of seasonal businesses, your digital assets, including your website, blog, and social media channels, serve as unwavering, always-available digital sales representatives.
These online platforms are your 24/7 partners, working diligently even during the slowest periods to keep your brand in the forefront of your audience's minds.
Blog Strategically
Strategic blogging is a fundamental aspect of your online presence. To engage effectively with your target audience, consider sharing insightful tips and guidance that directly address off-season needs. For instance, if you operate a pool company, create content focused on "winterizing guides" to cater to the specific requirements of your clientele when the weather turns cold. By doing so, you position yourself as a valuable resource regardless of the season, strengthening your customer relationships.
Refresh Website Content
Keeping your website content fresh and dynamic is a non-negotiable strategy in maintaining a thriving online presence. It's essential to adapt your website to cater to changing seasons. Avoid the common mistake of perpetually spotlighting peak season offerings. Instead, ensure that your website features relevant content and promotions that resonate with your audience during off-peak times. By doing this, you demonstrate adaptability and an understanding of your customers' ever-evolving needs.
Promote On Social
Your social media platforms are powerful tools for enhancing your online presence. Craft and execute targeted ad campaigns that shine a spotlight on new products, special deals, or service packages designed to stand out during slower months.
Social media is the ideal space to capture the attention of your audience when they are most receptive, ensuring your brand remains top-of-mind.
Publish How-To Content
During seasonal usage dips, it's vital to cater to your customers' demands for expertise. Take, for example, a nursery. Provide them with valuable insights by sharing comprehensive planting guides tailored for indoor winter gardens.
Not only does this impart knowledge, but it also positions your brand as a trusted authority in your industry, reinforcing the customer's trust in your expertise.
Spotlight Unique Offerings
In industries heavily dependent on seasonal revenue, setting yourself apart from competitors is paramount. Shine a light on your unique services or products that distinguish your brand from the rest.
By showcasing what makes you extraordinary, you capture the attention of your target audience and leave a lasting impression.
Convert Visitors
To maintain a steady stream of leads and potential customers, employ essential tools like chatbots, lead magnets, and email opt-ins on your website.
These features enable you to capture valuable contact information from visitors during the off-season. Subsequently, you can nurture these leads, build a robust sales pipeline, and ultimately convert them into loyal customers.
By focusing on keeping your brand top of mind throughout the year, not just during peak seasons, you effectively smooth out cash flow dips.
This consistent, year-round presence is the linchpin for success in the dynamic landscape of seasonal businesses, allowing you to maintain customer engagement and financial stability regardless of the season.
Getting Noticed Year-Round
Family-owned Maple Creek Farm earns 80% of annual income from Christmas tree sales. To boost off-season revenue, they implemented a coordinated online strategy:
Published tree care and gardening tips blogs from November to April
Promoted spring planting services and fall planting preparation packages on social media
Created lead magnet checklists for summer garden planning
Spotlighted their on-site garden shop, offering unique handmade gifts and decor
Provided winter tree-growing tips and spring seed-starting guides by email
Their traffic, leads, and sales rose steadily during previously slow months. Online visibility became a reliable second revenue stream.
Other Benefits of a Line of Credit for Seasonal Businesses
Besides providing flexible access to working capital and a lower repayment burden, a line of credit can also help seasonal businesses in other ways. Here are some examples:
Cover payroll and operating expenses. A line of credit can help you pay your employees and keep your business running during slow periods. You can also use it to cover fixed costs like rent, utilities, insurance, and taxes.
Take advantage of discounts. A line of credit can help you buy inventory and supplies in bulk when prices are low. This can save you money and increase your profit margins when sales pick up.
Invest in marketing and advertising. A line of credit can help you boost your brand awareness and attract new customers through effective marketing campaigns. You can also use it to launch promotions, discounts, or loyalty programs to increase customer retention and loyalty.
Expand into new markets or locations. A line of credit can help you grow your business by entering new geographic areas or offering new products or services. You can also use it to hire more staff, buy more equipment, or renovate your facilities.
Have a safety net. A line of credit can help you deal with emergencies or unexpected opportunities that may arise during any season. You can use it to repair damaged equipment, handle customer complaints, or seize a lucrative deal.
Final Thoughts
When your seasonal venture hits a cash flow dip, a seasonal business loan can save the day. Whether it's handling business expenses, covering ongoing expenses, or seizing opportunities, this flexible financing is your hero in disguise.
What tips do you have for securing financing that fits a seasonal operation? I'd love to hear from other business owners in the comments!
Apply Now: Secure Your Line of Credit for Year-Round Success!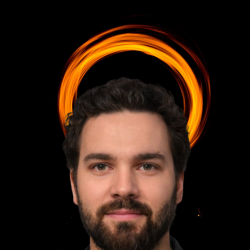 Latest posts by Gerry Stewart
(see all)