Last Updated on November 11, 2023 by Gerry Stewart
Trucking factoring companies provide crucial financial solutions for trucking businesses by purchasing their unpaid invoices, ensuring faster payment and improved cash flow.
This helps trucking companies cover immediate expenses, manage operational costs, and navigate the challenges of the industry.
Leveraging factoring services, trucking businesses can enhance liquidity and maintain a steady growth trajectory.
Immerse yourself in our article about trucking factoring companies because it introduces a financial paradigm that accelerates your trucking business through swift payments and strategic financial maneuvering.
Key Takeaways: Trucking Factoring Companies 101
Factoring enables truckers to sell invoices to quickly receive over 70% of their value to improve cash flow.
Choosing a factoring firm with strong industry experience, fast funding, and flexible credit lines is crucial for growth success.
Complying with legal and regulatory requirements like UCC filings ensures truckers avoid compliance issues when using factoring services.
Factoring strengthens working capital, enabling truckers to pay for expenses without delay, withstand seasonal fluctuations, and pursue new business opportunities.
The right factoring partner offers additional services and resources to optimize operations by reducing costs and streamlining processes.
How Trucking Factoring Works to Unlock Cash Flow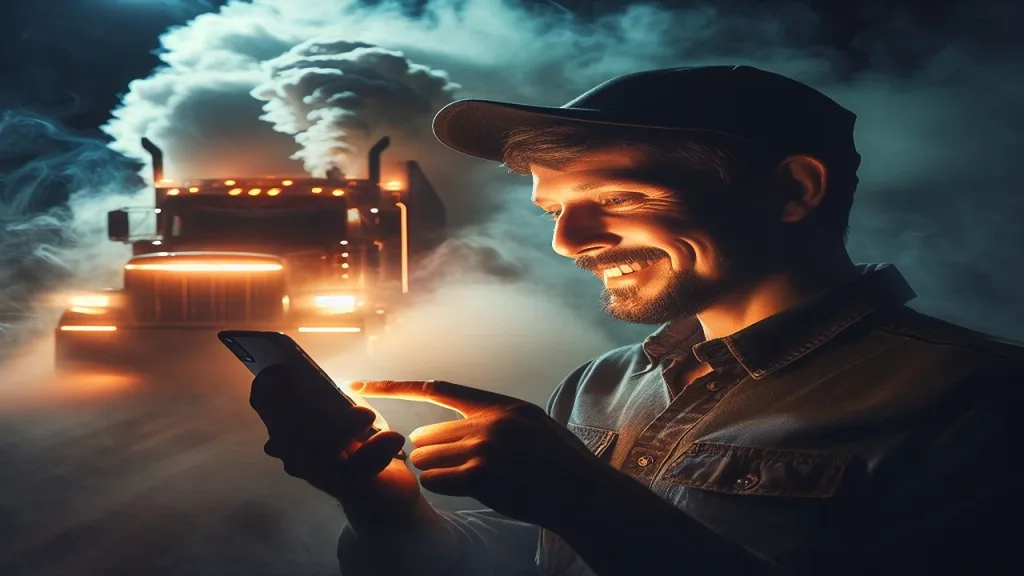 Factoring enables truckers to sell their accounts receivable or invoices to a factoring company to immediately access over 70-90% of the invoice value, with the balance paid after the customer pays in full.
This instant cash flow is a lifeline for covering operating costs, as truckers don't have to wait the typical 30-90 days for customers to pay invoices.
The Benefit of factoring for truckers include:
Receive payment within 24 hours of invoicing
Eliminate waiting 30-90 days for customer payments
Pay for fuel, repairs, insurance and meet payroll without delays
Avoid running into cash flow shortages or resorting to loans
Take on more loads and grow your fleet to scale your business
Factoring also reduces administrative workload by having the factoring company handle invoicing, collections, and account management. This allows truckers to focus on their core business.
"Factoring gave our business a huge cash flow boost. Getting paid quickly on invoices meant we could take on more loads without worrying about meeting operating expenses" – Chris S., Owner
Choosing the Best Trucking Factoring Company
With hundreds of factoring firms to choose from, it's vital to find the right partner for your business.
Here are the key criteria to look for in a trustworthy and effective factoring company:
Industry Experience
Seek a firm with extensive experience serving trucking companies. They will understand the challenges of your business and offer tailored solutions.
Factorinig Rates and Fees
Compare factoring rates which typically range from 1-5% of the invoice value. Plus factoring fees like application and account management fees. Avoid firms with hidden fees.
Funding Speed
Choose a company that deposits funds within 24 hours for fast cash flow. Slow funding defeats the purpose.
Credit Limits
Opt for a firm that sets flexible credit limits so you can factor more invoices as your business grows.
Customer Service
Excellent customer support is crucial for resolving any issues. Check online reviews and testimonials.
The best factoring firms act as partners in your success, not just as a source of additional financing. Leverage their expertise to propel your growth.
| Objection | Answer |
| --- | --- |
| I don't want to pay a fee for factoring my invoices. | I understand that you want to keep your costs low, but factoring your invoices can actually save you money in the long run. By factoring your invoices, you can get immediate cash flow and avoid the hassle of chasing payments from your customers. You can also use the cash to pay for your expenses, such as fuel, maintenance, and insurance, and take advantage of discounts and opportunities that require quick payment. Factoring your invoices can also help you improve your credit score and reduce your bad debt risk, as the factoring company will handle the collection process and assume the credit risk. The fee for factoring your invoices is a small percentage of the invoice amount, and it depends on the volume, term, and creditworthiness of your customers. We offer a flat rate fee, which means you will know exactly how much you will pay upfront, and there are no hidden charges or extra fees. |
| I don't want to sign a long-term contract with a factoring company. | I understand that you want to have flexibility and control over your business, but signing a contract with a factoring company can actually benefit you in many ways. By signing a contract with a factoring company, you can secure a lower factoring rate, as the factoring company will have more confidence in your business and your customers. You can also enjoy more consistent and reliable cash flow, as you will have a steady source of funding for your invoices. You can also access other services and benefits that the factoring company offers, such as load management, bookkeeping, and mobile app. Signing a contract with a factoring company does not mean that you have to factor all your invoices or lose your relationship with your customers. You can still choose which invoices to factor and when, and you can still communicate with your customers as usual. The factoring company will act as your partner and support your business growth. |
| I don't want to lose control over my invoices and customers. | I understand that you want to maintain your independence and reputation, but factoring your invoices does not mean that you will lose control over your invoices and customers. In fact, factoring your invoices can help you improve your customer service and satisfaction, as you will be able to deliver faster and more efficiently, and offer more payment options and terms to your customers. Factoring your invoices can also help you build trust and loyalty with your customers, as the factoring company will treat your customers with respect and professionalism, and follow your instructions and preferences. The factoring company will not interfere with your business operations or decisions, and will only contact your customers to verify and collect the invoices. You will still own your invoices and customers, and you will have full visibility and access to your account and transactions through our web portal and mobile app. |
| I don't want to rely on a third-party for my cash flow. | I understand that you want to be self-sufficient and independent, but relying on a third-party for your cash flow can actually help you grow your business and achieve your goals. By relying on a factoring company for your cash flow, you can avoid the uncertainty and stress of waiting for your customers to pay, and focus on your core business activities, such as finding new loads, negotiating rates, and managing your fleet. You can also leverage the factoring company's expertise and resources, such as market liquidity, real time strategy, and discount window, to optimize your cash flow and profitability. Relying on a factoring company for your cash flow does not mean that you will lose your autonomy or credibility, as the factoring company will work with you and for you, and respect your business values and vision. |
Complying with Regulations as a Factoring Client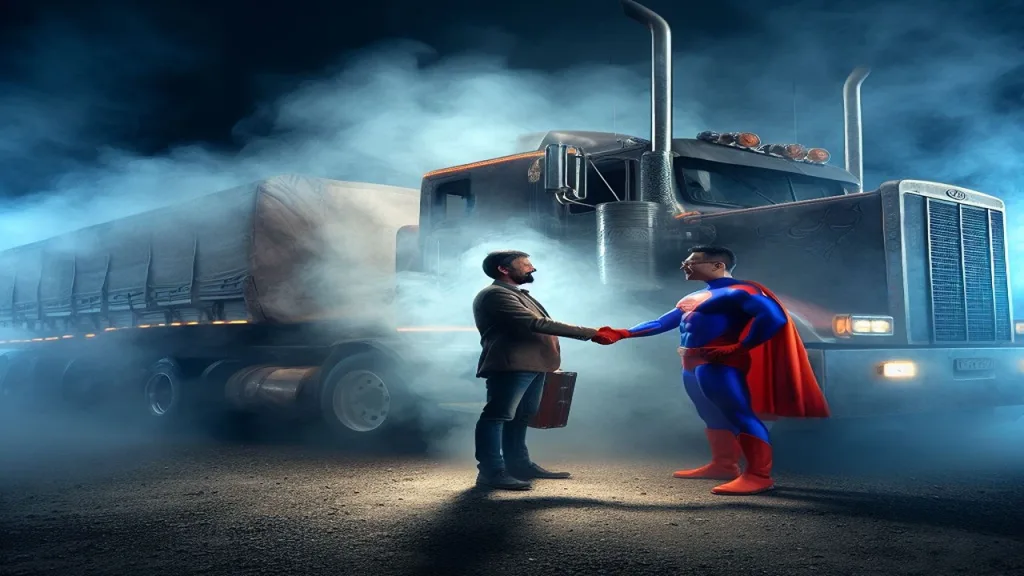 While factoring services offer major advantages, trucking companies need to comply with legal and regulatory requirements including:
UCC Filings
Filing a UCC-1 form grants the factoring company a security interest in the invoices being factored. This protects your rights if the customer has a dispute.
FMCSA Regulations
As a federally regulated industry, trucking companies must adhere to FMCSA safety, insurance, and operating standards even when using factoring services.
Transportation Intermediaries Association
Joining the TIA allows access to resources on factoring best practices, changes in regulations, and certifies compliance.
Reputable factoring firms ensure their clients follow all compliance requirements. Having the right knowledge and guidance is key to remaining compliant.
"We partnered with a trusted factoring firm who ensured we took the right steps to stay compliant. Their expertise on all the regulatory aspects gave us peace of mind." – Casey D.
Factoring to Improve Cash Flow and Working Capital
For any business, cash flow is king. Yet truckers often face cash flow interruptions due to:
High fuel and maintenance costs
Seasonal fluctuations in demand
Payment delays from shippers
This strains working capital and limits growth. Factoring alleviates cash flow pain points by:
Providing instant access to invoice payments to cover operating expenses
Offering fuel cards tied to factored invoices to directly pay for gas
Smoothing seasonal peaks and valleys in cash flow to remain stable year-round
With factoring, truckers gain cash flow visibility enabling better financial planning, pursuing new business, and investing in growth.
"We struggled with cash shortfalls caused by delays in customer payments of 60 days or more. Factoring gave us steady cash flow so we could take on more loads without the financial headaches." – Susan R.
Enhancing Business Operations Through Factoring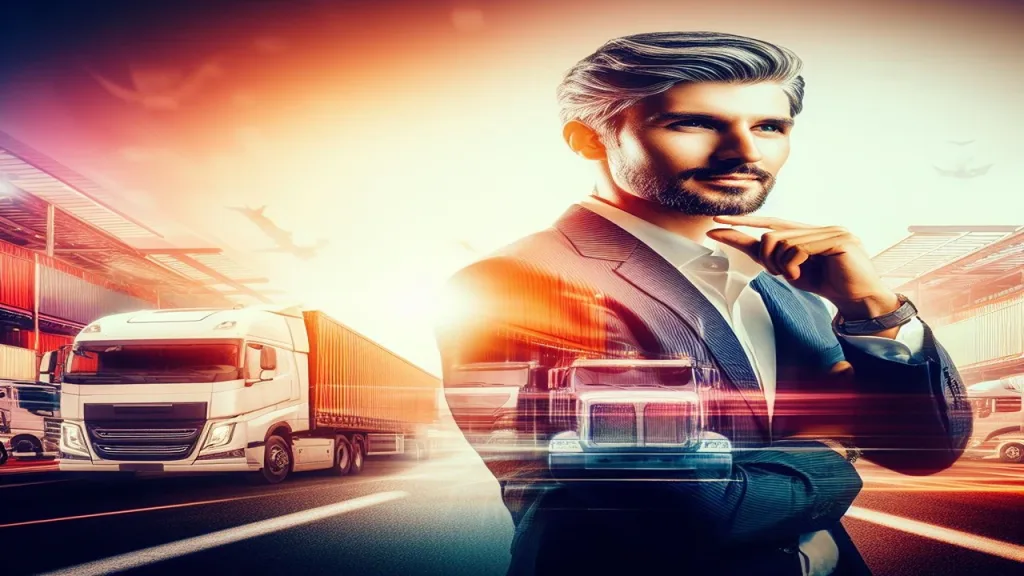 Beyond financing, the right trucking factoring partner provides resources to enhance business operations including:
Load Boards: Helps quickly find lucrative freight hauling opportunities to keep your trucks running at full capacity.
Credit Checks: Assess customer credit risk before taking on a load to minimize nonpayment issues.
Fuel Discounts: Lower your biggest operating cost with discounted fuel rates through provided fuel cards.
Accounting Integration: Seamlessly integrate factoring with your accounting system for efficient invoicing and tracking.
Collections: Let your factoring firm handle collecting unpaid or late invoices to avoid wasting time and effort.
Leveraging these valuable services allows truckers to streamline operations, reduce costs, and focus on profit-generating activities.
"The factoring firm's collection services saved us countless hours of constantly chasing late payments. And the discounted fuel was a big cost saver. Factoring gave an all-around boost to our operations." – Tim S.
Building Business Relationships Through Factoring
Factoring does more than improve finances. It enables trucking companies to grow and strengthen critical business relationships by:
Pleasing customers with flexible payment options and keeping them satisfied with on-time deliveries. This wins more business.
Rewarding employees with reliable payroll and benefits, boosting retention.
Supporting partners by promptly paying brokers, suppliers, contractors to improve collaboration.
Attracting investors by demonstrating financial control and consistent growth.
By fostering stronger B2B relationships, factoring helps build reputation and trust to gain an edge over competitors.
"Factoring allowed us to pay partners quickly and offer customers great payment terms. This really expanded our business network and boosted referrals." – Mark D.
Factoring Best Practices for Success
Follow these best practices to maximize the benefits of trucking factoring and avoid headaches:
Choose the right invoices to factor: Focus on customers with longest payment terms or non-recurring customers.
Verify details before invoicing: Confirm customer name, address, freight details to prevent disputes.
Double check fees and rates: Understand all charges so there are no surprises down the road.
Monitor your factoring account: Review reports regularly to catch any issues early.
Resolve disputes promptly: Work closely with the factoring firm to provide supporting documents and reach a quick resolution.
Provide complete paperwork: Supply all required business documents to the factoring company to ensure smooth onboarding.
Following these best practices will lead to a thriving and lasting partnership with your factoring firm.
Preparing for the Future of Trucking Factoring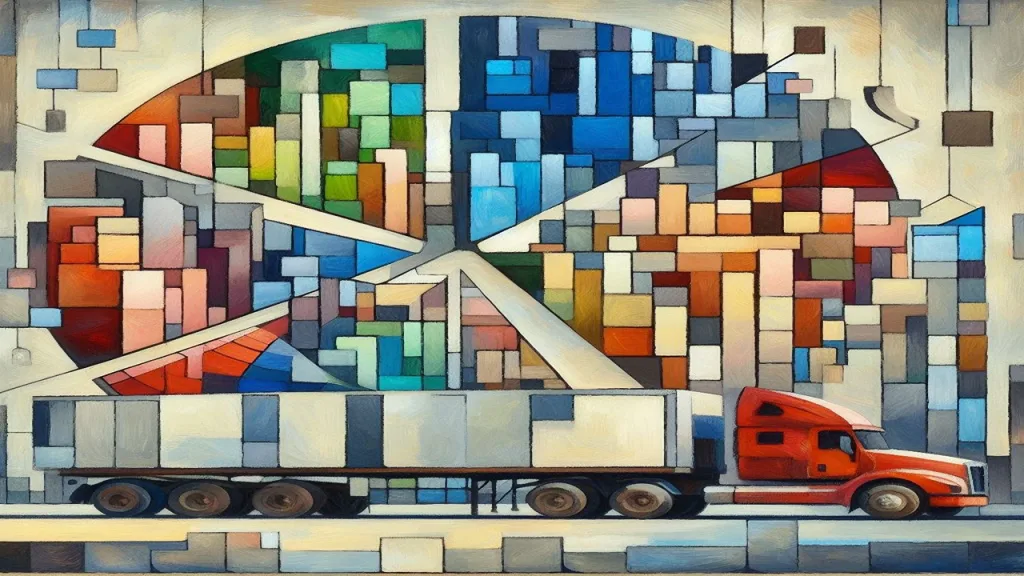 While factoring has been around for decades, new technologies are on the horizon that could transform services:
Blockchain could increase transaction security, transparency, and efficiency.
Artificial intelligence can streamline factoring processes like credit risk assessment, fraud detection, and cash flow forecasting.
Smart contracts may automate factoring agreements and speed up financing.
Though promising, these innovations will take time to impact the industry. In the meantime, truckers can prepare by:
Staying updated on fintech trends in the trucking industry.
Embracing change and new processes to remain competitive.
Seeking educational resources to develop new financial tech skills.
By keeping pace with advances, truckers can ensure they are ready to benefit from the future of factoring services.
Specialized Factoring for Different Trucking Models
The trucking industry encompasses various business models, each with unique factoring needs. Specialized factoring services cater to specific trucking models.
Freight Factoring Services
Freight factoring provides financing solutions tailored for freight brokers and 3PLs who face invoice delays from shippers. Instant access to payments helps cover driver settlements faster.
Transportation Factoring Companies
Transportation factoring services work exclusively with large trucking fleets and freight brokers who require high advance rates and credit limits with specialized industry expertise.
Freight Bill Factoring Companies
Freight bill factoring focuses on advancing payments on freight bills for truckload carriers managing high-volume, high-value shipments across the country.
Factoring for Owner Operators
Owner operator truckers with just 1-5 trucks benefit from personalized customer service, flexible credit limits, and high approval rates offered by niche factoring firms catering to small fleets.
Factoring Company for Box Trucks
Box truck owner operators turn to specialized factoring companies that understand the challenges of regional hauling and offer tailored solutions for scalability and sustainability.
Factoring for Different Trucking Business Models
Factoring services are structured to meet the needs of various trucking business models and specializations.
Factoring Company for Truck Drivers
For independent contractor truck drivers who own their own rig, choosing a factoring firm that advances payments on invoices directly to the driver provides financial stability.
Box Truck Factoring
Box truck companies that handle regional delivery routes benefit from factoring firms offering flexible credit limits as shipment volumes fluctuate, fuel discounts, and same day funding.
Box Truck Factoring Companies
| Model | Needs | Factoring Solution |
| --- | --- | --- |
| Owner Operators | Personalized service, high approval rates | Boutique factoring firms |
| Box Truck Fleets | Fuel discounts, low fees | Specialized box truck factors |
| Freight Brokers | Quick access to payments | Customized freight factoring |
Factoring Services to Optimize Supply Chain Finance
For trucking companies involved in dedicated contract carriage and supply chain management, factoring optimizes cash flow across the supply chain by:
Reducing Time to Convert Invoices to Cash
Instant access to payments on freight bills through factoring improves working capital turnover, cash cycle times, and overall supply chain finance.
Aligning Payment Terms Across the Supply Chain
Factoring enables aligned, accelerated payments to all parties including carriers, brokers, and vendors for optimized cash flow across supply chains.
Leveraging Supply Chain Data
Robust data from factoring including customer details, freight volumes, routes, and payments provides insights to enhance supply chain transparency and efficiency.
Choosing Between Recourse and Non-Recourse Factoring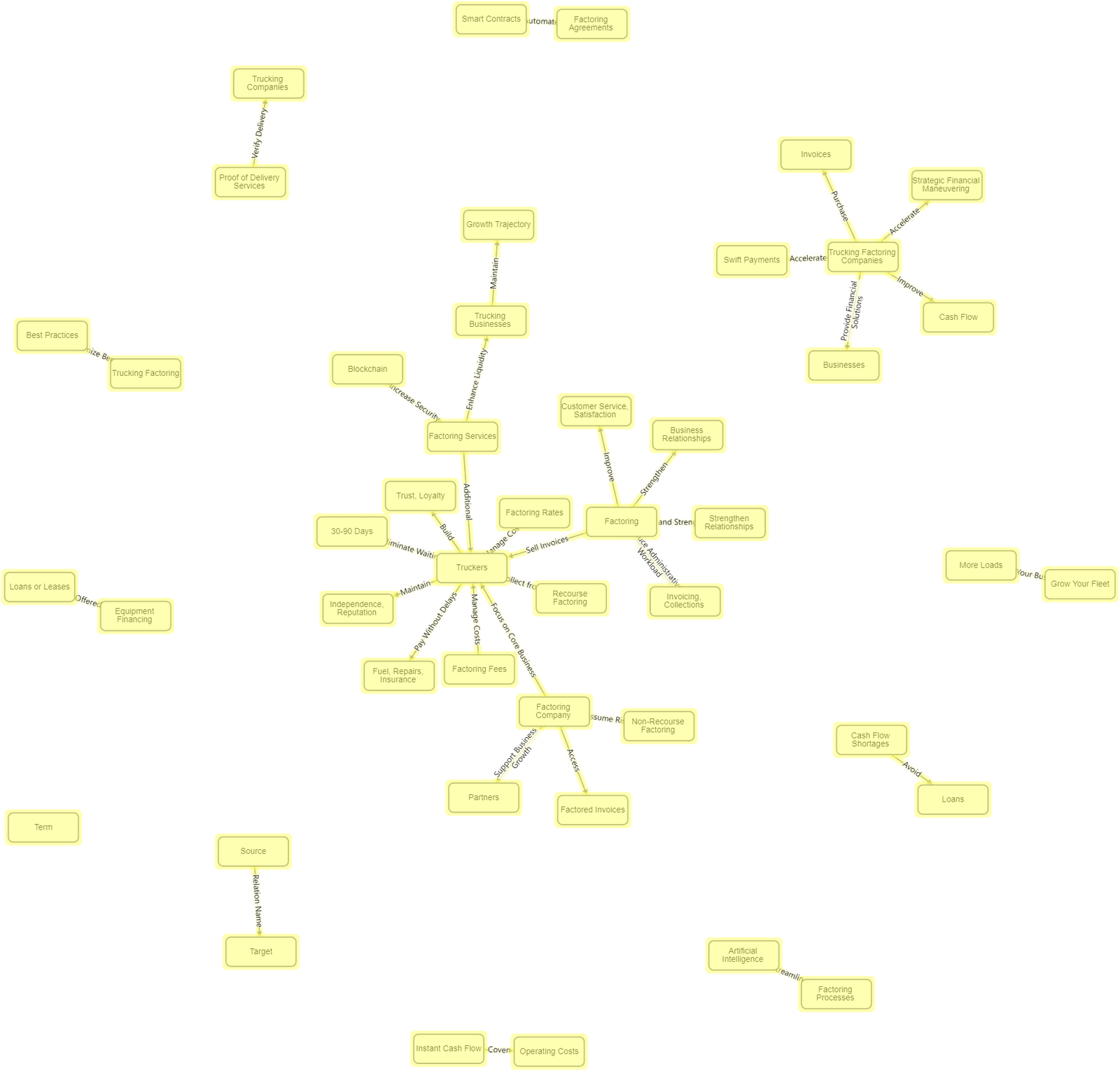 Factoring firms offer both recourse and non-recourse models, each with pros and cons for truckers.
Recourse Factoring
In recourse factoring, the factoring firm can collect from the trucker in case of nonpayment by the customer. This offers lower rates but higher risk for truckers.
Non-Recourse Factoring Contracts
With non-recourse factoring, the risk shifts to the factoring company if invoices go unpaid. Rates are higher but the trucker has no liability for bad debts.
Weighing the Recourse vs Non-Recourse Tradeoffs
Truckers should balance cost savings from lower recourse rates against the higher risk of liability for bad debts. Non-recourse reduces risk but costs more.
Navigating Factoring Fees, Rates, and Terms
Understanding factoring fees and rate structures is crucial for managing costs.
Factoring Fee Types
Common fees include application fees, account setup charges, monthly minimums, early termination fees, and interest on advances.
Pricing Models
Factoring rates can be fixed monthly flat fees, variable fees based on a percentage of invoices, or tiered pricing details based on monthly volume.
Importance of Transparent Pricing Perspectives
Reputable factoring firms provide clear and transparent pricing with no hidden fees, so truckers know their true costs.
Additional Factoring Services for Truckers
Beyond financing, some factoring firms offer a suite of services tailored for the trucking industry.
Fuel Card Programs
Fuel cards through the factoring firm linked directly to factored invoices allow truckers to save on gas expenses.
Equipment Financing
Loans or leases for equipment like trailers arranged through the factoring provider offer a one-stop financing solution.
Proof of Delivery Services for Trucking Companies
Electronic proof of delivery capabilities verify freight was delivered properly to prevent disputes over lost or damaged goods.
I also have extensive experience with freight factoring solutions for trucking companies. One day, I received a call from a company that needed factoring for their box trucks. T

hey had just landed a big contract with a retailer, but they were struggling to cover their expenses and payroll. They had tried to get a secured loan from a bank, but they were rejected due to their poor credit history.

They also had a lot of chargebacks from their customers who used credit cards to pay for their services.

I decided to help them out and find them a trusted partner who could offer them a competitive factoring rate and flexible terms.

I used QuickBooks to analyze their financial statements and invoices, and I contacted several factoring companies for box trucks that I had worked with before. I compared their offers and negotiated the best deal for my client. I also helped them set up an application software that integrated with their client portal and allowed them to track their payments and invoices in real-time.

They were able to access their funds within 24 hours of submitting their invoices, and they could use a mobile payment system to pay their drivers and suppliers.

Thanks to my assistance, they were able to grow their business and acquire more box trucks and clients. They also improved their credit score and reduced their chargebacks.

They were very happy with the factoring service and the application software, and they referred me to other trucking companies who needed similar solutions.

I was proud to be part of their success story and to use my skills and knowledge in financial technology to help them achieve their goals.
Case Studies for Using Financial Services for Big Decisions
One of the studies looking into the trucking factoring industry is "The Impact of Factoring on the Performance of Trucking Firms" by Chen et al. (2020).
Analyzing a substantial dataset of US and Canadian trucking firms from 2007 to 2017, the study, using a propensity score matching method, discovered that factoring significantly enhanced the profitability, liquidity, and solvency of trucking firms, particularly benefiting small and medium-sized enterprises.
Moreover, it played a crucial role in increasing the survival rate of trucking firms during the 2008-2009 financial crisis.
Another insightful study exploring the trucking factoring industry is "Trucking Factoring: A Case Study of an Innovative Financial Service for Small and Medium-Sized Enterprises" by Li (2019).
Conducting a case study on a Canadian trucking factoring company, the research analyzed its business model, value proposition, and competitive advantage. It revealed that the trucking factoring company offered unique and customized services, including flexible terms, low fees, and fast approval.
The study also highlighted the company's use of an encrypting file system for data protection and a web portal for streamlined operations and communication.
Discussion and Solutions for Assistance from Freight Factoring Companies
The literature review emphasizes the pivotal role of trucking factoring companies in the trucking industry and the broader economy.
These companies facilitate access to working capital, enhance financial performance, and contribute to the survival of trucking businesses during economic downturns.
They play a vital role in supporting the transportation sector, a linchpin for the movement of goods and services, thereby fostering innovation and competition in the financial services sector for small and medium-sized enterprises.
Trucking factoring companies, operating as a form of asset-based lending, offer cash advances to trucking businesses based on outstanding invoices.
Choosing the right trucking factoring company is a significant decision for trucking businesses, impacting their cash flow, profitability, and growth.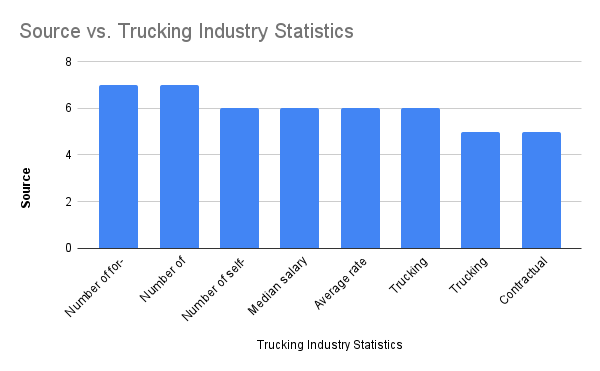 Put Trucking Factoring Processing to Work for Your Business
For trucking companies, fast access to cash flow is essential for smooth operations and profitable growth. Trucking factoring delivers the financing flexibility to:
Get paid promptly on invoices
Cover expenses without delay
Seize growth opportunities
Build business relationships
Partnering with the right factoring provider offers smart financial strategies tailored specifically to your trucking business.
Trucking factoring services offer invaluable financial solutions for owner-operators and carriers in the trucking industry. Aligning with an experienced and reputable factoring company provides fast access to invoice payments, critical for covering costs, seizing opportunities, and driving growth.
Trucking factoring companies: turning financial frowns upside down. Eager to rewrite your business's cash flow story? This article is your quill.
Ready to transform your cash flow? Click here to contact a top-rated trucking factoring company today at 888-653-0124 and let's write your success tale!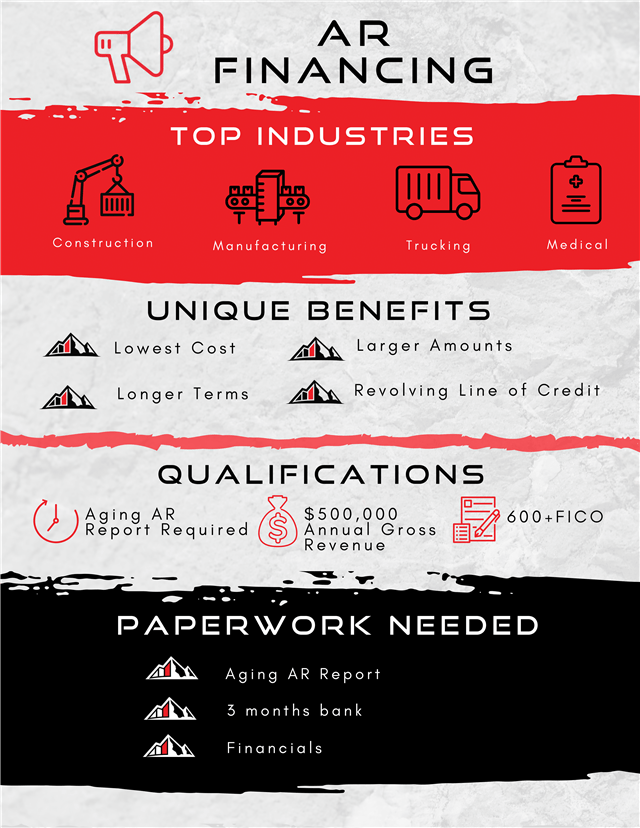 Trucking Factoring Quiz
Q1. What is trucking factoring?
A. A financial solution for trucking businesses by purchasing their unpaid invoices.
B. A method of calculating the fuel efficiency of trucks.
C. A process of registering trucks with the Department of Transportation.
D. A system of tracking the location and speed of trucks.
Q2. How much of the invoice value do truckers receive instantly from a factoring company?
A. 10-30%
B. 30-50%
C. 70-90%
D. 100%
Q3. What is the main benefit of trucking factoring for trucking businesses?
A. It reduces the maintenance costs of trucks.
B. It increases the safety of drivers and cargo.
C. It improves the reputation and image of the company.
D. It ensures faster payment and improved cash flow.
Q4. What is the name of the form that truckers need to file when using factoring services?
A. UCC-1
B. W-9
C. 1099
D. IFTA
Q5. What is the name of the association that truckers should join to ensure compliance with FMCSA standards?
A. ATA (American Trucking Associations)
B. TIA (Transportation Intermediaries Association)
C. OOIDA (Owner-Operator Independent Drivers Association)
D. NASTC (National Association of Small Trucking Companies)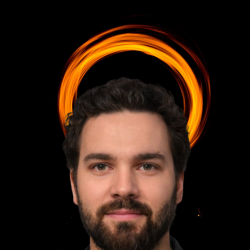 Latest posts by Gerry Stewart
(see all)