Tired of chasing payments in a wild goose chase? Say hello to the solution – Payroll Financing for Temp Staffing Companies! Imagine having your own financial GPS guiding you through the cash flow maze. Get ready to untangle the knots, and guess what? The compass to consistent paydays is right here. Let's navigate together!
Key Takeaways on Payroll Financing for Staffing Firms
Cash flow fluctuates wildly in staffing, creating payroll financing gaps.
Invoice factoring, purchase order financing and payroll funding can provide needed capital.
Tailor solutions to your specific business needs and capacity.
Strengthen internal processes and reporting to qualify for top programs.
Specialized payroll funding platforms understand the staffing industry.
The Payroll Financing Challenge for Staffing Firms
Staffing agencies face unique payroll challenges that set them apart from other industries. Understanding these key pain points is the first step in identifying the right financing strategies.
The Feast or Famine Cash Flow Cycle
The staffing business is prone to dramatic swings in cash flow. Revenue surges when you land a big new client contract and ramp up placement quickly. But it plummets just as fast if that client closes locations or cancels the contract.
"The highs are high but the lows can strain your payroll finances if you're not prepared."
This inconsistent cash flow makes it harder to predict financing needs. Sudden shortfalls could force you to delay paychecks, damaging employee loyalty right when you need it most.
Timing Between Payroll and Client Payments
Staffing companies have little lag time between when they must pay employees and when they receive payments from clients. However, client payments rarely align perfectly with your payroll schedule.
You may pay staff weekly but only invoice clients monthly.
Even with net 30 terms, client payments still take time to arrive.
This timing mismatch leads to frequent cash shortfalls. Financing helps bridge the gap.
High Payroll Costs
Between actual wages and added payroll taxes, staffing payrolls are large. And with temporary employees, you have constant churn and recruitment costs.
For a medium agency with 300 billable employees weekly payroll could easily exceed $150,000
Additional costs for taxes, insurance, retirement plans, etc
Those big outlays put extra strain on cash reserves between client payments.
Alternative Financing Options for Staffing Agency Payrolls
Traditional bank loans don't work well for the unique needs of staffing firms. You require flexible solutions that align with your industry's unpredictable cycles.
Factoring
With invoice factoring, you sell outstanding invoices to a commercial finance company in exchange for upfront cash. This immediately converts receivables into spendable payroll funding.
Pros:
Receive 70-90% of invoice value within 24 hours
Ongoing factoring smoothes cash flow gaps
Grow limits as your sales grow
Cons:
More expensive than loans with rates from 1-5%
Require consistent sales volume to keep invoices flowing
Temp Nurses Cost Hospitals Big During Pandemic. Lawmakers Are Now Mulling Limits.

Source: (news.google.com)
Payroll Financing for Temp Staffing Companies: Purchase Order Financing
Purchase order financing provides capital based on expected future invoices tied to verified client purchase orders. It allows staffing agencies to access funding needed to scale up staff and begin work on new temporary assignments and projects.
As the staffing company completes the services outlined in the purchase orders, they submit invoices for payment based on hours worked, contractor costs, and negotiated margins.
The purchase order lender then advances payroll funds to the staffing agency, allowing them to meet payroll obligations during ramp-up periods before collection of final invoice payments.
Purchase order financing aligns payroll funding with a staffing company's outstanding sales pipeline and upcoming work commitments.
It provides payroll support when taking on new temporary assignments without requiring the firm to outlay significant funds upfront.
For staffing agencies with strong client relationships and contracts, it delivers flexible working capital.
Pros:
Access capital needed for temporary ramp-ups
Pay employees as they complete work
Cons:
Need strong sales pipeline to secure financing
Loans can be capped based on order sizes
Asset-Based Loans (ABL)
Asset-based loans provide revolving lines of credit using a staffing firm's accounts receivable as collateral. Interest rates are lower than factoring invoices but asset-based lending eligibility requirements eliminate many newer and smaller agencies.
With asset-based loans, the lender advances a percentage of the staffing company's outstanding invoices and accounts receivable balance.
As the staffing agency collects on those outstanding client invoices, they repay the loan. The repaid portion then replenishes the revolving credit line.
For established staffing firms with strong receivables and low default risk clients, asset-based loans provide access to capital at lower costs than other financing methods.
The loans can flex up or down based on the current receivables pool. The application process is more extensive than alternative financing but offers a longer-term and reusable line of credit.
Asset-based loans allow financing payroll and growth at competitive rates.
Pros:
Lower rates than factoring (3-7%)
Can replenish funds as invoices get paid
Cons:
Lending criteria eliminates many newer firms
Longer application process for approvals
Payroll Funding
Some niche lenders offer payroll funding services designed specifically for the staffing industry. They understand your unique needs.
Pros:
Specialized for staffing with flexible terms
Faster and easier than traditional loans
Ongoing payroll advances
Cons:
Rates higher than conventional loans
Require consistent sales and payroll history
"Staffing agencies should explore alternatives like factoring, purchase order financing, or dedicated payroll funding platforms."
How to Choose the Right Payroll Financing Solution
With payroll financing options like factoring, purchase order funding, and dedicated staffing loans available, it's important for staffing firms to align the solution to their specific needs.
Key factors to consider include speed of funding, flexibility of terms, cost, eligibility requirements, reporting workload, and ability to scale limits.
Staffing agencies should assess which providers specialize in their industry and provide customized products versus a one-size-fits-all approach.
Evaluating eligibility criteria is crucial to finding financing solutions that will approve a staffing firm of their age and size.
Newer agencies may need alternative options versus established staffing companies with years of income history.
Reviewing the full spectrum of payroll financing providers tailored to staffing firms allows selection of both the right product mix and the right lending partners.
Here are key factors to consider:
Speed – How quickly do you need capital injected into your payroll?
Flexibility – Seek terms aligned to your variable cash flow.
Cost – Compare rates and fees across different products.
Eligibility – Will lenders work with firms your size and age?
Workload – How much staff time is needed for reporting and compliance?
Fund Limits – Solution should scale up as your payroll needs grow.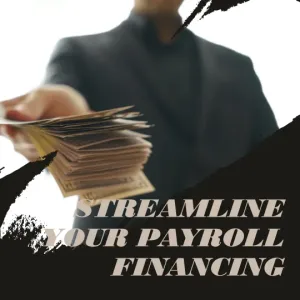 Setting Up Systems to Support Payroll Financing
To qualify for the best payroll financing options and rates, you need to demonstrate a solid infrastructure. Follow these best practices:
Accurate Accounting and Bookkeeping
Maintain meticulous records with a top notch accounting system:
Track time, attendance, and billable hours
Manage separate general ledger accounts
Itemize accounts receivable aging reports
Reconcile bank statements regularly
Stringent Credit Management
Don't let clients jeopardize your payroll financing:
Perform credit checks before extending terms
Enforce credit limits
Require deposits for high-risk accounts
Collect on delinquent accounts immediately
Compliance Practices
Follow all regulations tied to payroll:
Classify workers properly as employees or contractors
Adhere to wage, overtime, and tax laws
Stay on top of employment insurance and bonding requirements
Pass payroll tax audits without exceptions
Technology Investment
Automate as much as possible for efficiency and access to data:
Integrated payroll/HRIS system
Electronic time capture
Billing and invoicing software
Cash flow forecasting tools
Client/employee self-service portals
"Lenders look for staffing firms with tight operations, compliance, and financial tracking."
Case Study: Payroll Funding Fuels Growth for Accounts Inc.
Accounts Inc. is a temporary staffing agency located in Austin, TX specializing in accounting and finance talent. Founder and CEO Amanda Johnson launched the company in 2018 after seeing strong demand for temporary financial talent. However, as a new agency Accounts Inc. struggled to cover payroll costs during initial client acquisition and ramp-up periods.
Traditional bank loans weren't an option due to the company's short operating history. Amanda decided to explore alternative payroll financing solutions. She implemented the following strategies:
Selected a payroll funding provider that specialized in the staffing industry
Started conservatively with a $100,000 line to finance the weekly payroll
Had her CFO optimize the company's accounting system and procedures
Strengthened credit review and collections processes for clients
Centralized reporting on hours, payrates, and cost coding in HRIS system
Within 6 months, Accounts Inc. was able to double its payroll funding line. The flexible payroll advances bridged cash shortfalls during ramp-ups with new clients. Amanda used the cost savings and operational efficiencies to invest in a business development team. This spurred additional client growth.
"Alternative financing helped Accounts Inc. scale quickly and provide exceptional customer service and employee experience."
Two years later, Accounts Inc. now employs over 100 temporary workers each week. The firm continues using its payroll funding line, which has grown to $350,000 as sales expanded. Payroll financing provided the catalyst for rapid growth.
Bottom Line
Balancing payroll obligations with inconsistent cash flow gives staffing agencies gray hairs. But take heart – payroll financing solutions let you pay employees on time without begging and borrowing. Put payroll problems to bed with funding that aligns to your workflow. Dream of growth instead of shortfalls by calling 888-653-0124.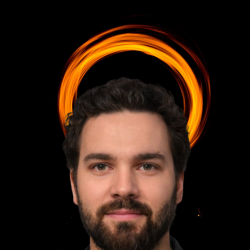 Latest posts by Gerry Stewart
(see all)